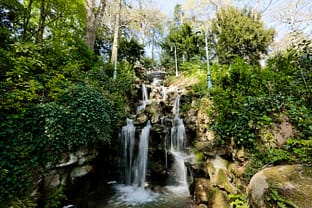 activity 05
Stay
Nature
Day 1
Parks and gardens
In Rennes, there are a multitude of parks with very different styles.
THABOR PARK is the city's most majestic. Classified as a "prestige garden", it combines a magnificent French garden, a botanical garden as well as some wilder areas. You can also have a drink on a terrace, go for a ride on the merry-go-round or go for a run on the very hilly 1.5 kilometre loop that goes around the park.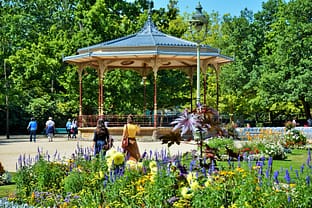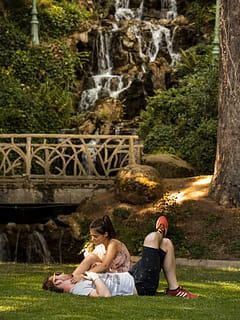 GAYEULLES PARK, the most sporty and largest in Rennes, covers 100 hectares and offers a wide range of activities.
OBERTHÜR PARK, the most Zen, forms a magnificent setting around the mansion of the famous Rennes printer, François-Charles Oberthur. Large trees provider shade over this beautiful park where it is pleasant to walk.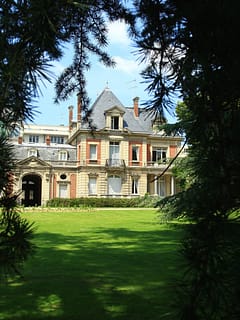 TANNEURS PARK, the most secluded, is a small corner of greenery hidden from view, located 5 minutes' walk from the Place Sainte-Anne. The entrance is via Rue Saint-Martin, passing through a large gate that leads to a prestigious property, once inhabited by families of tanners. You must venture to enter this park of a little more than one hectare to appreciate its romantic charm and admire the beautiful redwood specimens.
HAUTE-BRETAGNE BOTANICAL PARK: Outside Rennes, we recommend a visit to the Haute Bretagne Botanical Park. Covering 25 hectares, you can see 24 enchanted, poetic, and unusual gardens.
Day 2
Malouin country
From the majestic corsair city of Saint-Malo to Cancale, you will not be bored along the Emerald Coast. Magnificent landscapes intermingle with exceptional heritage. In Saint-Malo, do not miss a visit to Les Malouinières, the ramparts and the National Fort built by Vauban. To get to Cancale, take the tourist road which takes you along the coast passing by the Pointe du Grouin. On the way, for an unusual visit, go through Rotheneuf and admire the 300 rocks sculpted by Abbé Fouré, facing the sea. In Cancale, a stop at the oyster market, open 7 days a week, is a must.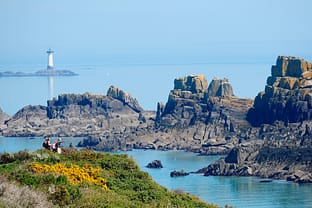 Day 3
The Emerald Coast
One day is not enough to visit the Emerald Coast. Visit Dinard, to admire its beautiful villas and follow the moonlight walk. Continue your journey to the seaside resort of Saint-Lunaire. Its red and white cabins, symbolic of the resort, will make you succumb to the charms of the golden age. Enjoy a breath of fresh sea air and go shore fishing either alone or with a specialised guide.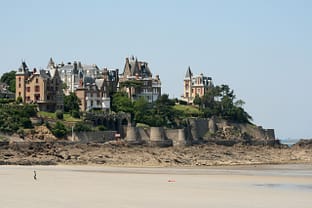 Day 4
The Broceliande forest
and its legends
Follow in the footsteps of King Arthur and Merlin the magician in this magical forest. Numerous guided and unguided walks are organised throughout the year. Discover this mystical forest's emblematic sites: the Valley of No Return and the Golden Tree, the Barenton Fountain and Merlin's tomb. PRACTICAL INFO: Stop by the Paimpont Tourist Office to pick up a map as the sites are far apart.