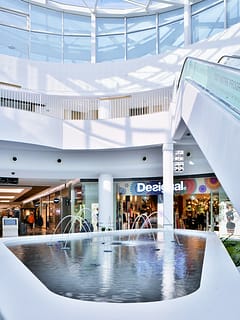 activity 06
Weekend
shopping
Rennes is THE perfect shopping destination on Brittany. Whether you want small designer concept boutiques or large chain shops, the Breton capital will seduce you with its retail diversity.
Take the C3 bus 500 metres from the campsite. It will drop you off at the Place de la République, a stone's throw from the Colombia shopping centre, Galeries Lafayette and numerous small designer boutiques.
Centre Alma, the largest shopping centre in Brittany, is accessible by metro from the Place de la République.