Practical info & FAQ
All about the Gayeulles campsite


01
Practical information
Opening hours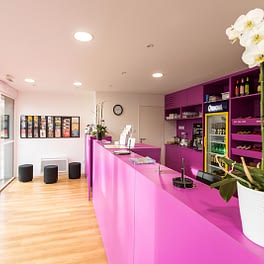 Late arrivals (pitches only)

How to get there
+
By bike from the Ille-et-Rance canal
02
Contact us
Do you have any questions or a special request? You can also contact us using the following form
03
FAQ

Camping pitches
What size are the pitches?
+
Our pitches are between 80m² and 100m².
Can I choose my location?
+
We take everyone's preferences into account as much as possible. However, the reservation only guarantees the dates and the category of accommodation or pitch requested.
Citylodges
On the day you arrive, we will ask you for an uncashed deposit of €270, made by pre-authorizing a bank card transaction from one of the participants of the stay. This pre-authorization will block the requested amount on your bank account without debiting it. Cheques and cash are not accepted.
Is there a fixtures inventory check on arrival?
+
Your Citylodge is checked by our team before your arrival. Any anomaly or missing items must be reported before 10am the next day.
Am I allowed to invite outsiders to my Citylodge?
+
We allow visitors to the campsite without extra charge during the day. You can invite a visitor to sleepover in your accommodation, provided you do not exceed the maximum capacity of your Citylodge. Your visitor must also register at reception and pay the tourist tax.
What is the departure procedure?
+
The inventory and the state of cleanliness will be checked by the campsite team after your departure, taking into account any remarks made on the day of arrival. Any missing items or damage to movable or immovable property will be charged.
Do we have to clean up before we leave?
+
The end of stay cleaning is included for the Premium Citylodges (except for the kitchen area: dishes must be done and put away, garbage thrown away and fridge emptied). For the Comfort Citylodges, it is optional for a €60 fee.
Reservation and payment
How can I book my stay?
+
You can book online or by phone by paying a deposit determined according to the type of stay booked, the rate chosen and the date of booking, ranging from 30% to 100% of the total amount of the stay. You can also choose to make a stay option and thus have a time limit to confirm your reservation. If you place an option less than 15 days before your arrival, you have 48 hours to pay your deposit. If you place an option more than 15 days before arrival, you have a period of 8 days. As soon as we receive your payment, we will send you a non-transferable confirmation of your stay, to be presented on the day of arrival.
What are the conditions for cancellation or modification of the stay (late arrival, early departure)?
+
These are specified in our general rental conditions.
Can I take out cancellation insurance?
+
To obtain any possible compensation, we suggest that you subscribe to a holiday cancellation or modification insurance with an insurer. This will allow you to obtain partial or total reimbursement of your stay, according to the conditions set out in the insurance contract.
Is the campsite VACAF approved?
+
No, the campsite is not VACAF approved.
Services
Are there facilities for people with reduced mobility?
+
The reception, one sanitary block and the Saint Pierre Citylodge are accessible to people with reduced mobility. We also have a reserved parking space at the entrance of the campsite.
Are there any activities organized for children?
+
We don't organize activities at the campsite but in Gayeulles Park there are a lot of activities to occupy children (playgrounds, pedal boats, mini-golf, accrobranching, swimming pool, ice rink, etc.). These activities are not managed by the campsite.
Is there a swimming pool on the campsite?
+
We don't have a swimming pool on the campsite but there is a municipal indoor swimming pool 500 metres away in Gayeulles Park.
For safety reasons, the use of charcoal barbecues is strictly forbidden in Gayeulles Park and on the campsite. Only collective barbecues set up in the park, in safe areas, can be used by the general public (about 200m from the campsite). It is also possible to rent WEBER electric barbecues at the campsite reception (these are reserved for campsite guests). A deposit of €150 is required for all barbecue rentals.
Are there any shops at the campsite?
+
No, but the nearest supermarket is only 1.5 km away. At the reception, we offer some groceries, cold and hot drinks, ice creams, bakery and breakfast on reservation in summer.
Is it possible to rent bicycles at the campsite?
+
We do not offer bike rental on the campsite but you will find several rental companies in the city centre as well as at "La Maison du Vélo" at the Rennes train station.
Practical information
Can I rent a pitch or a Citylodge all year round?
+
Pitches and Citylodges are only intended for recreational use. According to the provisions of article D 331-1-1 of the Tourism Code, taking up residence in a campsite is forbidden. Consequently, the duration of stays is limited to 90 consecutive nights. The campsite may ask you for proof of residency at any time.
How do I book multiple pitches or Citylodges?
+
Any booking of more than one pitch or more than one Citylodge by the same natural person or by different natural persons who know each other and are travelling together for the same reasons on the same dates of stay is considered as a group. For any group reservation request, you must contact the campsite. The campsite reserves the right to examine the reservation request before accepting or refusing it.
Is it possible to enter the campsite by car late at night?
+
The gates are closed from 11pm to 6am. After 11pm, you can park your vehicle outside the campsite (parking under video surveillance).
My son is a minor and wants to come to the campsite with his friends, is this possible?
+
For obvious reasons of safety and responsibility, minors not accompanied by their parents (or legal guardians) are not allowed to stay at the campsite. Minors, must be accompanied by their parents (or legal guardians) for the entire duration of the stay and are placed under their full responsibility. It is strictly forbidden to leave them alone and unsupervised on the campsite.